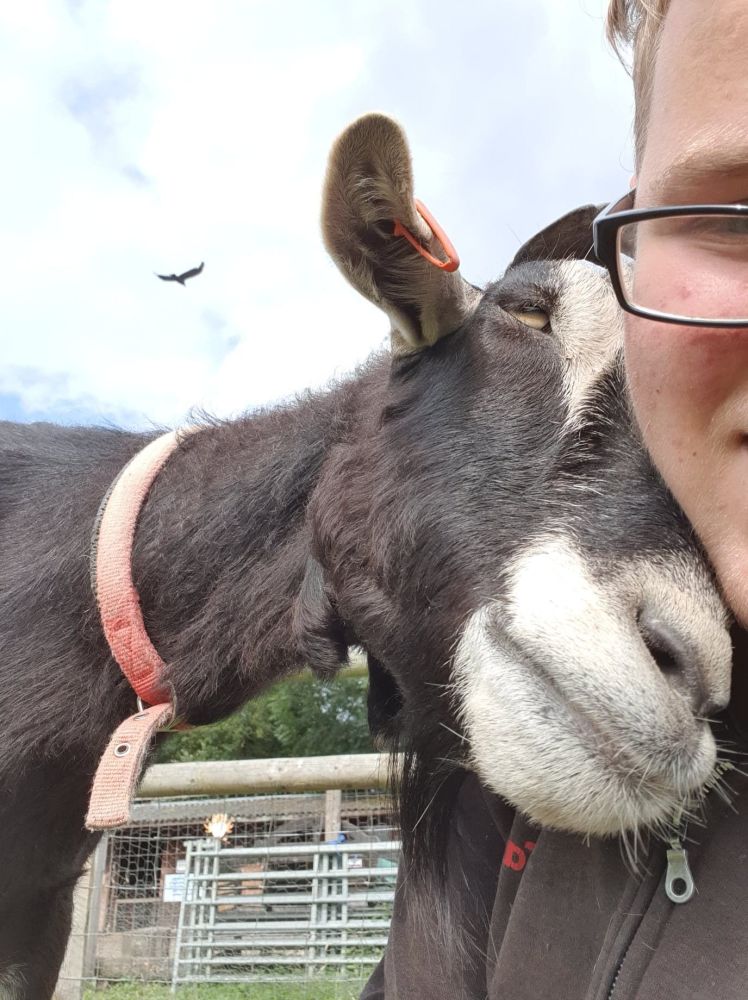 Are you looking for a different experience then why not try our Goat Experience.
Our Goats are friendly gentle animals, extremely intelligent and just love human company. You will first be introduced to our goats and learn a little about them and then you will get to take the goats out into the field to stroll around our fields and sidewalks, so they can feed on the foliage.
You will have chance to groom them and take photographs and our young leader will fill you in on the details about your goats and the other animals at the farm.
At the end of the session you will have a chance to walk around the farm and meet with some of the other animals and get close up with some of the smaller animals.
The experience in total lasts for one hour, 45 minutes of the hour is spent with the goats and 15 minutes meeting with other animals.
The cost is £25.00 per person, minumum two paying visitors per session and is suitable for children over the age of 12 years, however if the child is with an adult the age range is 6 years + Please note goats can be very strong.